Let Us Restore Your Roof
Since 2008, our team has been delivering top-notch roofing services to properties throughout Cincinnati.
Your roof is the most important structure to your home, so work with a company that knows what it's doing. The experts at Vision Tech Roofing have been fixing, replacing, and installing roofs for over a decade. Our team is well-equipped to transform your damaged ceiling into a sturdy and stable rooftop.
We understand how important a well-designed roof is. That's why our experts take their time to provide services that exceed customer expectations.
Contact us to learn more about why we are one of the most trusted roofing companies in Cincinnati.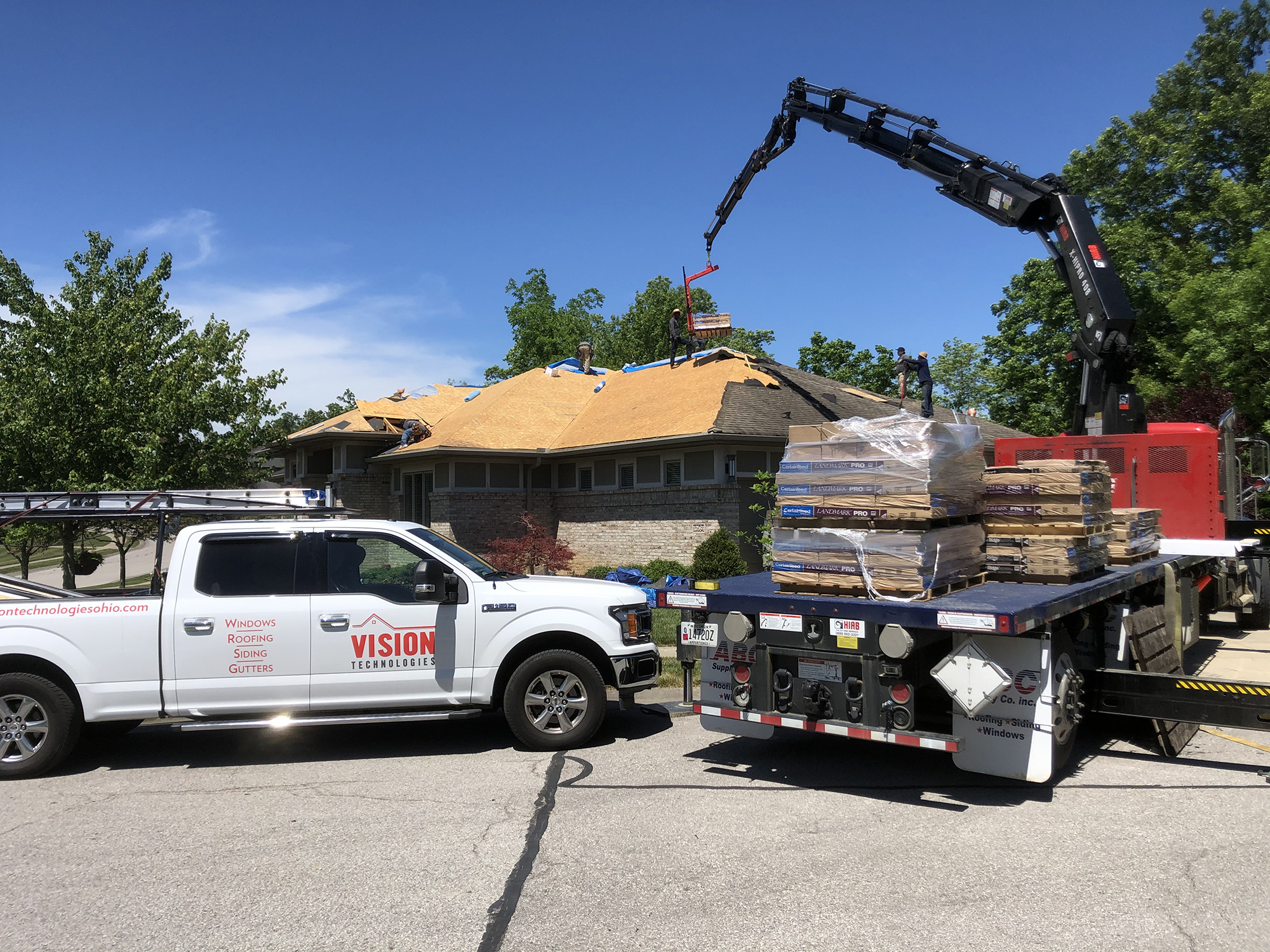 Affordable Roof Repairs
Our mission is to render high-quality roofing services at affordable rates. We work with Cincinnati homeowners to provide honest and fair pricing. We are local homeowners just like you, and we understand how expensive home maintenance can be. That's why our team strives to maintain affordable prices that do not drain your bank account.
No Hidden Costs
Vision Tech Roofing supplies free roof evaluations to determine how much your roof installation, repair, or replacement will cost. And once we provide an estimate, we stick to it. When you partner with our team, you can rest easy knowing there will not be any hidden fees or surprise expenses on your final bill.
Emergency Availability
Homeowners can't control when bad things happen. That is why Vision Tech provides fast, reliable services when you need them most. Roof repairs are a top priority, and our Storm Response Team is always at-the-ready. If you experience severe storm damage, our technicians will get to your property, evaluate the damage, and start working with your insurance company to plan repairs as quickly as possible. Our fast response time and effective roofing solutions reduce the stress homeowners face after a traumatic event.
Roof Replacement Expertise
From start to finish, we work with our clients every step of the way to ensure the new roof is up to your standards. After two decades in the roofing and siding industry, we understand the importance of transparency. Our work is not done until the new roof meets (and exceeds) our customers' standards.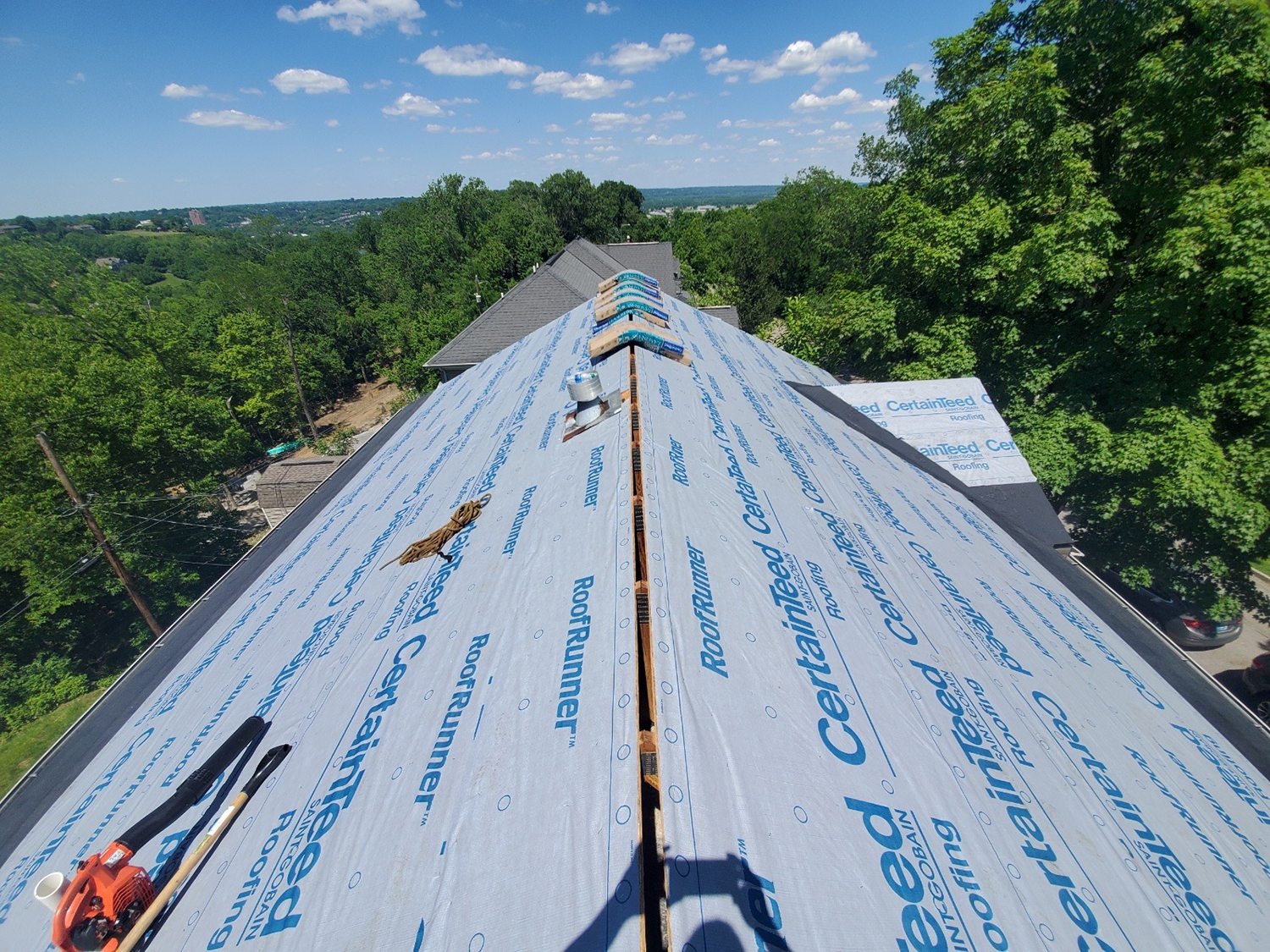 Our Cincinnati Roofing Services
From storm damage to preventative roofing maintenance, our team is here for Cincinnati homeowners.
When it comes to rooftops, your local Cincinnati roofing contractors know a thing or two. Our team provides a variety of roofing services, including:
Residential and commercial roofing repairs
Roof replacement and new roof installation
Storm restoration
In addition to fixing the top layer of your house, Vision Tech also delivers residential and commercial gutter, siding, and painting services.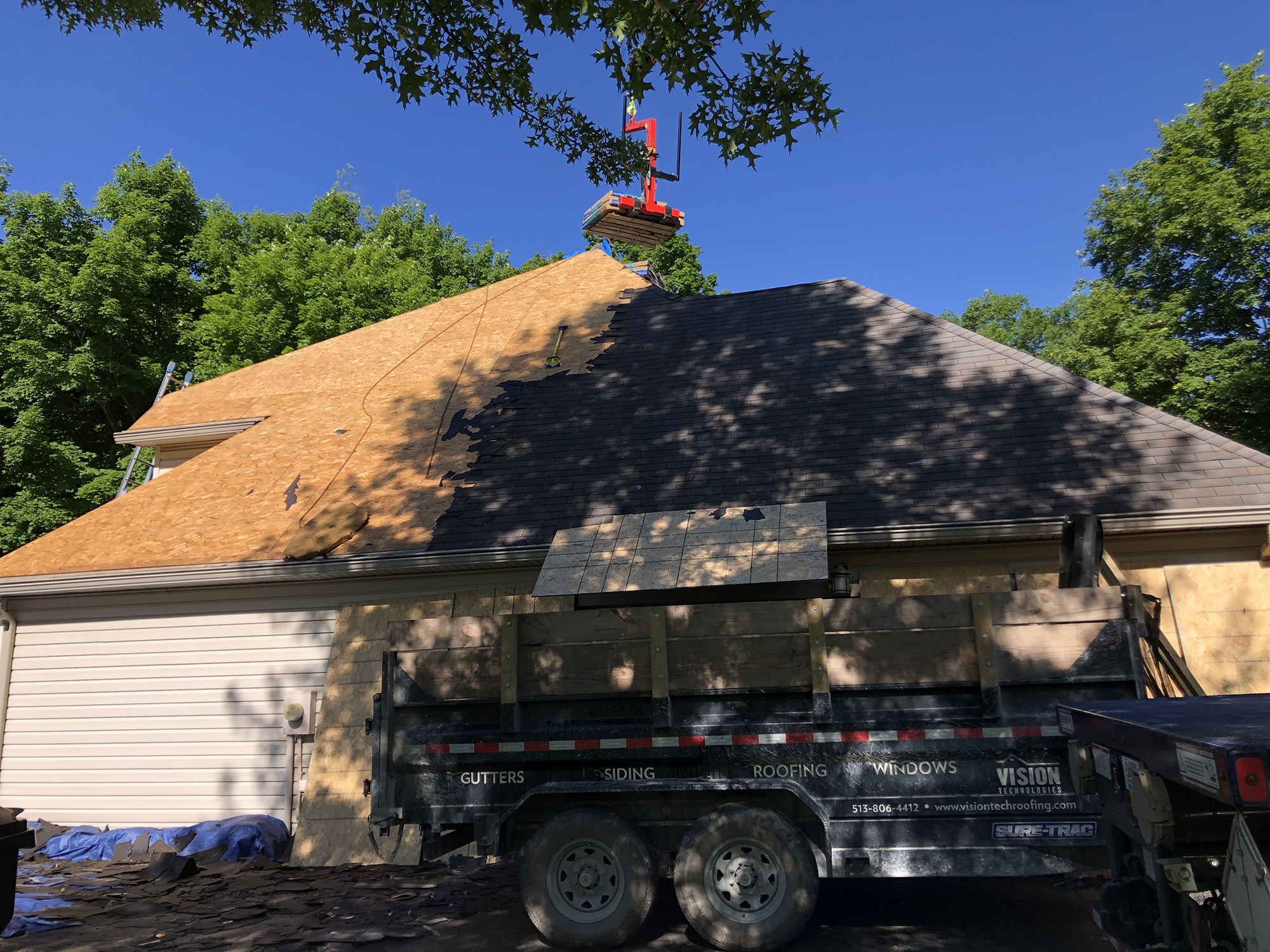 Vision Tech's Roof Repair Process
Revamping your roof is simple when you partner with the most well-equipped roofing experts in Cincinnati.
Step 1: Contact Us
Complete a contact form or give our team a call to jumpstart the roof repair process. A designated roofing representative will work with you to learn more about the project and set up an initial inspection.
Step 2: Get a Free Roof Repair and Replacement Quote
One of our qualified technicians will visit your home and evaluate your roof. The tech will create a comprehensive plan that addresses all repairs or scopes out a full replacement. Our specialists use this information to create a roofing estimate that includes design, material, and installation costs.
Step 3: We Repair Your Roof
Our professionals arrive fully-equipped to tackle your roof repairs or roof replacement. Our team works quickly and efficiently, so your roof is up in no time. Most repairs and installations are completed within one to two days. If anything changes, our techs will let you know.
Step 4: We Leave Nothing Behind
Our work is not done until your yard looks as good as when we arrived. Our roofing technicians take the time to clean up their equipment and debris. If it wasn't for the gorgeous new rooftop, you might not even know we were there.
Step 5: We Return for Regular Roof Maintenance and Inspections
Roof installation is a big part of what we do, but our job is not over once a new roof is over your head. Vision Tech continues to provide regular roofing maintenance and inspections for homeowners throughout Cincinnati. Our team is always available to make roof, gutter, chimney, and skylight repairs or start an entirely new project. Whatever you need, we are the team to call.
Why Choose Vision Tech for Roofing in Cincinnati, Ohio?
Roof damage is stressful. But finding a qualified roof repair company in Cincinnati is not.
A damaged roof is more than an eye-sore: it is dangerous. Vision Tech recognizes that roofing problems can put you and your family in harm's way. That's why we make roofing repairs and installations a top priority.
In addition to providing top-notch roofing services, homeowners turn to Vision Tech for its customer-centered approach. We work with clients every step of the way to ensure total satisfaction. Our experts are knowledgeable and transparent, so our customers never feel left in the dark. When you partner with Vision Tech, you choose a team dedicated to providing unparalleled customer service and top-notch roofing repairs.
Get in touch and start learning about all of the roofing solutions our team has to offer.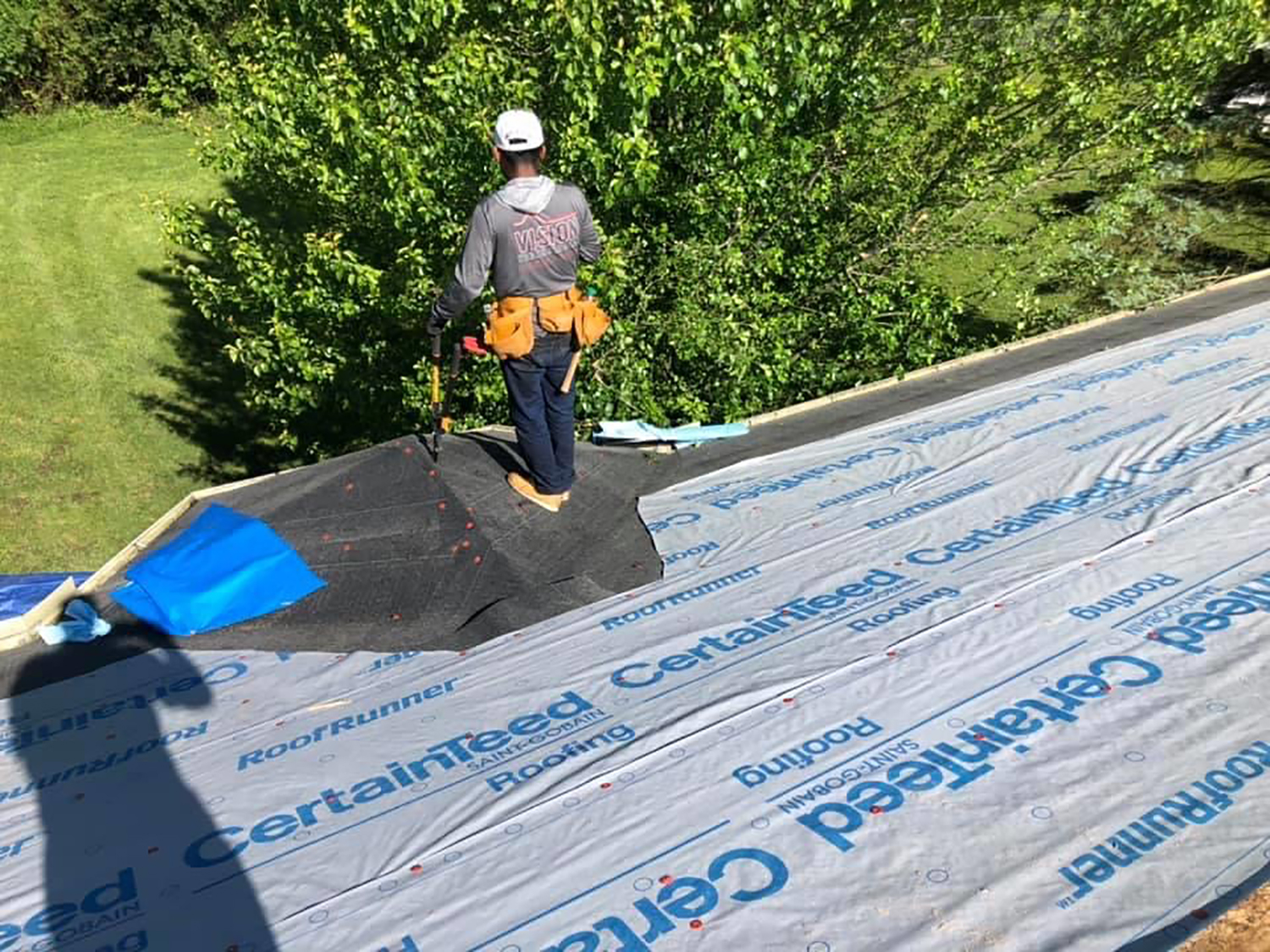 Why Choose Us

24/7 availability

Dedicated team

Guaranteed satisfaction

Free Estimate