Feel free to browse our most recent reviews below.  If you're a past customer, submit your review on our BBB profile here.
What Our Clients Say
Great service and professionalism! Excellent job! Ty is an amazing contractor to work with! Quote, work and follow up done in timely fashion; questions and solutions addressed immediately. Courteous and responsive company! Thank you very much!
-Erick A
Vision Technologies is a great company. They are trustworthy and reliable! I've had a new roof put on and they were very fast, thorough, and cleaned up well. I even called them when I moved and their response was great. I'd highly recommend them!
-Kerri O

Had my roof replaced through my insurance and used Vision Tech. Ty did a great job of coordinating with insurance company and was very friendly and communicated well.

One of my colleagues used Ty to do their roof. She was very happy. I said I would try him too. I used him to do my roof and he was great. He replace my entire roof and garage too. His crew did great work and he handled all the paperwork and was very cordial and pleasant to deal with. I support small business and I would recommend him to anyone...

Vision Technologies / Ty & group are great to work with. Dependable, timely, responsible and courteous. And they are quick to install and quick to clean-up.

Ty was very helpful throughout the process of dealing with my insurance. Met sent an independent inspector that didn't even know the definition of the big words he was trying to use. Ty helped me mitigate the claim. Very satisfied with all the work that was done. Ty is currently working with my mother to fix the damage on her roof as well.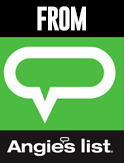 I called several of Ty's references. They said wonderful things about Ty and his workers....He did a great job and did exactly what he told me he would do.
Great to work with! My new gutters look awesome! More affordable than the quotes I'd received from the bigger companies."
-Allison A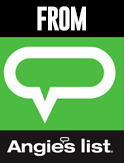 Roof looks awesome. Ty was wonderful to work with. He is now helping my daughter with her roof and gutters.

Ty did my roof and gutters. Both he and his crew were great. Highly recommend!